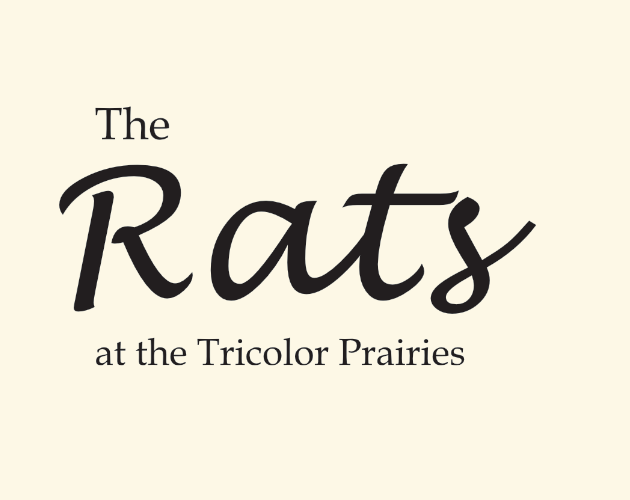 The Rats at the Tricolor Prairies
This is my entry for the Rittermarch Jam
War over land! In this 5 pages Mausritter supplement, two groups of rat refugees fight over the fertile Green Prairies. In this version, you and your group of mice will have access to:
A new magic system based on Vows, with its own Spell Table
A hexcrawl populated with two warring factions, and one secret faction
The chance to decide on the fate of all Rat-kind
The Rats at the Tricolor Prairies is an independent production by Rachi and is not affiliated with Losing Games. It is published under the Mausritter Third Party Licence. Mausritter is copyright Losing Games.

Download
Click download now to get access to the following files:
The Rats at the Tricolor Prairies 0.51 _singles.pdf
3 MB
The Rats at the Tricolor Prairies 0.51 _spreads.pdf
3 MB
Thank You Note.txt
304 bytes
if you pay $3.50 USD or more